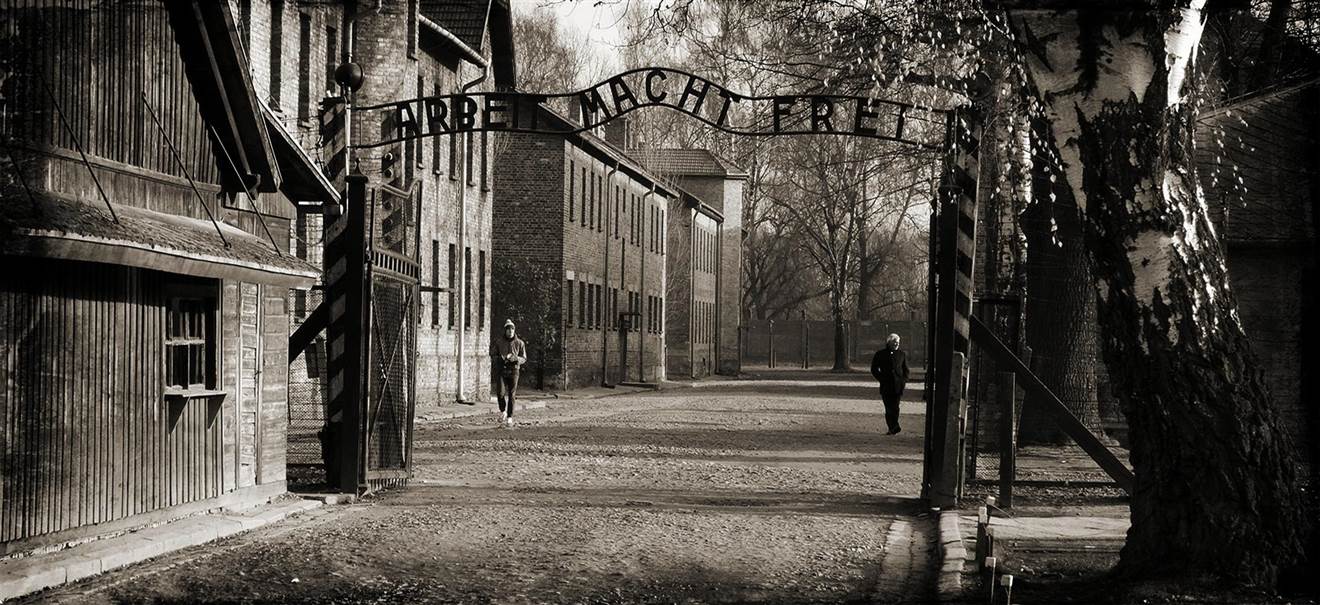 Auschwitz & Birkenau Memorial
To product
Half-day guided tour of Auschwitz Birkenau Concentration Camp.
Auschwitz is one of the best-known concentration camps in the world; it is a place of genocide where approximately 1.5 million people were killed during WWII. The tour includes a visit to Auschwitz I - the administrative center of Auschwitz death camp and Auschwitz II, designed and constructed as an extermination facility. The place has remained a living monument of death. Every year, millions of visitors  from around the world walk through the gate bearing a fallacious inscription: Arbeit macht frei  – "Work sets one free". Defeating the same route as prisoners for over half a century ago. 
The programe of the visit comprises the introduction to the origins of the camp, its history and the everyday life of its prisoners. The Auschwitz-Birkenau complex was established in 1940 and throughout the five years of its inglorious operation over 1.5 million Jews, Poles, Italians and Frenchman perished here. It should be emphasized that the prisoners of Auschwitz originated from every country in Europe. The museum was founded in 1947, combining the area of KL Auschwitz (Auschwitz I) in Oświęcim and the Birkenau camp (Auschwitz II) in Brzezinka; it comprises approximately 150 buildings and 300 ruins. The original roads, fences, watchtowers and railway ramps have been preserved. The buildings house the collection of original exhibits and documents. In 1979, the concentration camp was designated as one of the  UNESCO's World Heritage Sites. 
Includes: 
 - Auschwitz and Birkenau tour
 - Local guide
 - Entrance fees
 - Transport
Departure time:
Morning departure is at 6:45am.
Please note that the departure times for November and December are different. 
November: between 7h10 and 10h30
December: between 8h15 and 9h45
Departure point: 
Duration: 
7 hours

Information for the visitors:
Taking photos in the buildings with the use of flash is forbidden. You are allowed to take photos only in selected parts of the Museum. 
Eating and smoking, as well as acting in a loud manner are forbidden at the site.
The maximum size of backpacks or handbags brought into the Museum cannot exceed dimensions: 30x20x10 cm. Larger bags must be left in the bus.