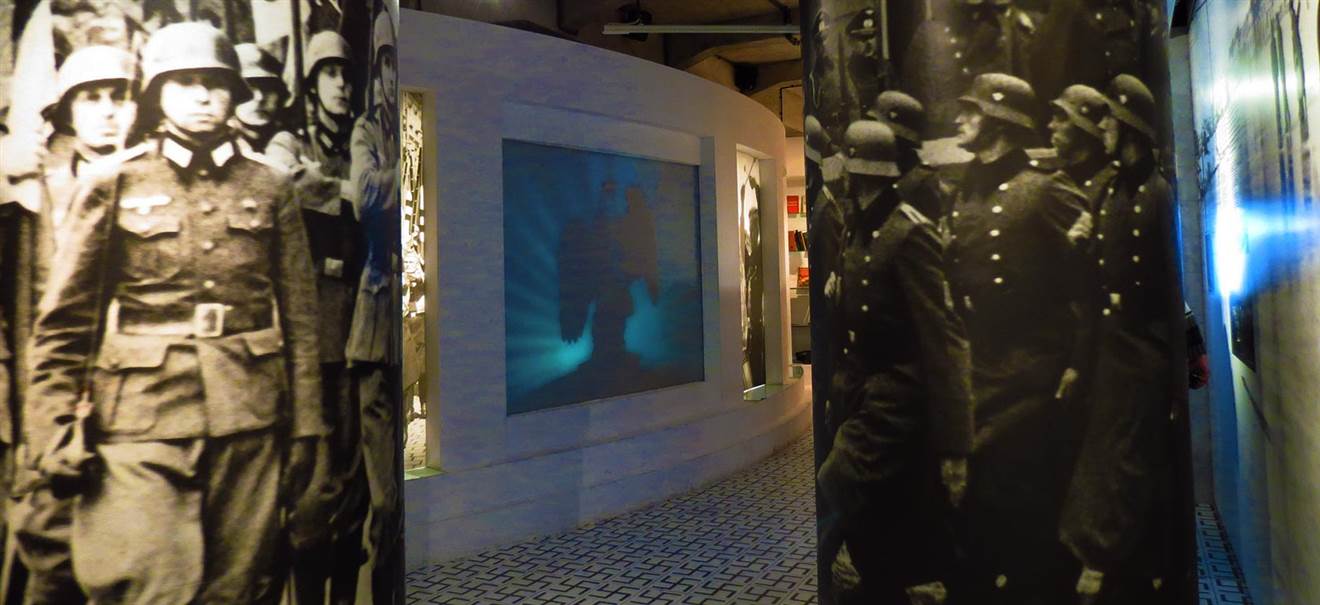 Schindler's Factory Museum Tour
To product
Forget for a time about your life here and now– enter Krakow as it was more than 70 years ago! 
Hear about the war in the country where it started.  Walk among the city's inhabitants on the cobbled streets of wartime Kraków, feel overwhelmed by the omnipresent existence of the enemy and paranoia the people of that time felt. Enter narrow passages and overpopulated apartments in the ghetto, find weapons in a resistance house, feel the horror of being imprisoned and interrogated. Try to imagine your life in hiding and finally feel the bittersweet joy of being liberated by the Soviet army. We offer you the chance to experience a different perspective- a cognitive dissonance of the people imprisoned and threatened in their own homeland, struggling to see the brighter future. 
Experience Schindler's Factory- a unique museum that is more like an art gallery, evoking raw feelings of dread and sorrow, than a regular museum, and engage with the interactive displays to be truly immersed in the atmosphere of the year 1944.
Included:
- Visit the best historical museum in Poland
- Small group sightseeing
- Expert local guide
- Entrance Ticket to the Museum
- Exhibition of Krakow during World War II at Oskar Schindler's former 'enamel' factory
- Official guide from Oskar Schindler's Factory Museum 
Language: 
English

Departures:
01.04 - 30.09 - daily, except Mondays at 10:00
01.11 - 31.03 - Wednesday, Friday, Saturday, Sunday at 14:15
Duration:
1,5 h
Departure point:
Film Cafe "Restaurant" which is situated inside the building of Schindler's Factory Museum - Lipowa 4 (right next to the cash desk)
Please be at the meeting point 10 minutes earlier and show your voucher to the Discover Cracow representative.